It's that time of the year again at Lakewood Group (Edina, MN)! The season is upon us and it's time to relish in the warm holiday cheer. One of our favorite ways to do that is re-watch all of the Christmas movies we miss from our childhood and that we only watch one time per year!
'How the Grinch Stole Christmas' is an epic classic that never seems to get old year after year. Beneath the funny and goofy plot, however, is a series of life lessons that we can learn from – here are three of them!
1.  Meeting New People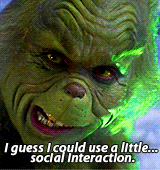 The Grinch spent so much time alone upon snowy Mount Crumpit that he was missing out on meaningful relationships with the residents of Whoville! He was all cooped up, angry and afraid of the world, and feared social interaction with anybody besides his dog Max.
While alone time is nice, it is very important to get out and be social during your free time. Even though we are plenty social every day at Lakewood Group, we still enjoy socializing afterwards! It is good for the soul and for your health – and it even made the Grinch's little old heart grow 3 times in size!
2. It's Not About Presents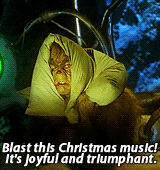 The films that were released in 1966 and 2000 were adapted from Dr. Suess' original 'How the Grinch Stole Christmas' book that was released in 1957. In the book, the Grinch realizes:
"Maybe Christmas," he thought, "doesn't come from a store."

"Maybe Christmas…perhaps…means a little bit more!"
This is a lot coming from ole Grinch! He figures out that Christmas spirit is not measured in a monetary value, but the bond we can appreciate with our loved ones. This is a value that should most definitely be instilled in us from a young age!
3. Being a Grinch is No Fun!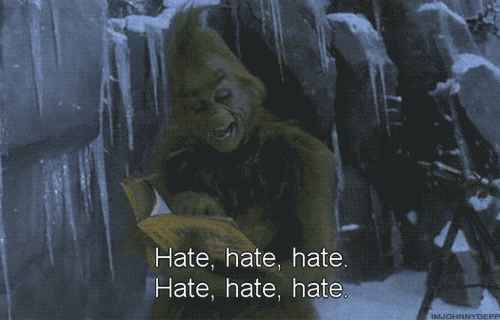 'Grinch' has become a popular referral to grumpy people and downers alike. One of the most important lessons from this movie is that you should always remember to try to stay positive! The Grinch wasted all of those years sulking and cursing everyone around him until he realized that things weren't actually so bad!
When you are being a Grinch, you are cheating yourself and the people around you out of having a great time! That's why we always maintain a positive attitude here at Lakewood Group!